Individual and digital approach to each patient (Digital smile design)
All dental services available in one place
Complete X-ray 2D and 3D CBCT diagnostics - all in one place with professional work of radiology
Free first examination and consultation with included analysis, diagnostics, interview and offer for permanent rehabilitation and final work
More than 40 years of experience in dental medicine
Over 60,000 satisfied patients
Teams of top experts in constant engagement and training
Multi-year and for some works a lifetime warranty
SLOWDENTISTRY® philosophy and work protocol
Guardians of your smile
---
Experience is an advantage!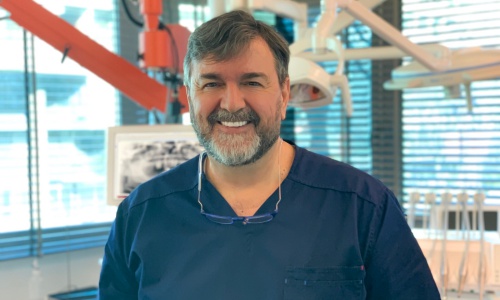 Dr. Niki Ružević
40 years of rich experience, 35 years as the founder and owner of one of the most recognizable Dental centres in this area - Implant Dental Centre Ružević. One of the pioneers of dental implantology in Croatia, since 1996 with special emphasis in the field of surgical surgery and dental implantology. Master for Implant Surgery Bredent Sky & Fast from a private institute IFZINNürnberg, Germany. Niki Ružević has always been ahead of his time. Over 250 diplomas, always following the latest breakthroughs in our country, and especially in the world, both in terms of patient access, quality of materials and services, and in terms of equipment and technology itself. In recent years, his main focus has been the digital approach to everyday work and a step-by-step entry into the mode of operation known as SLOWDENTISTRY®.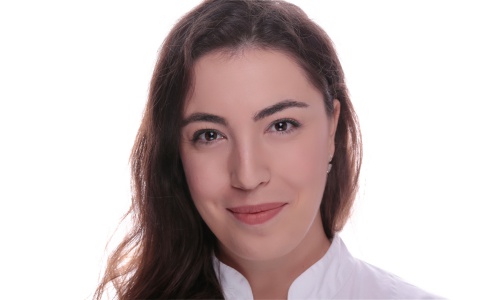 Dr. Ivana Rojnica
She demonstrates his expertise every day in the field of preventive and restorative dentistry. Her areas of special interest are conservative dentistry and oral surgery. She is dedicated to work, communicative and cheerful. In her free time, she likes long walks in the nature.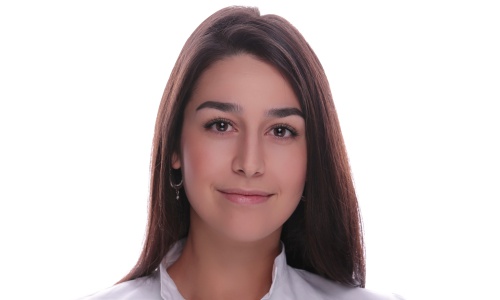 Dr. Marija Bilić
With her accessibility and meticulous work, she has won over a large number of satisfied patients. Her areas of expertise are restorative dentistry and endodontics, aesthetic digital prosthetics (Digital Smile Design) and orthodontics. An important and favourite member of our team because of his diligence and dedication to work. In her free time, she enjoys reading good books.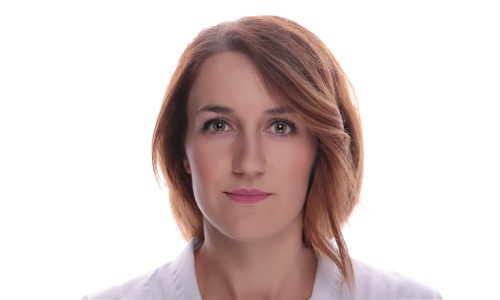 Josipa Tomić
X-ray 2D and 3D CBCT recording, analysis, organization of material procurement, work with patients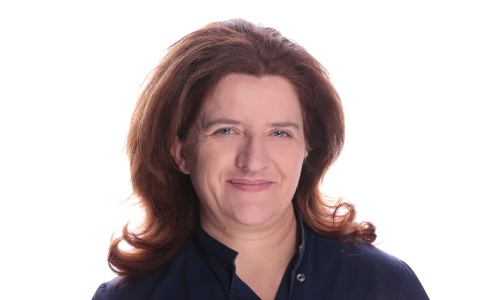 Ivana Delić
Organization of work in surgery rooms, APRF, PRGF, assisting in working with patients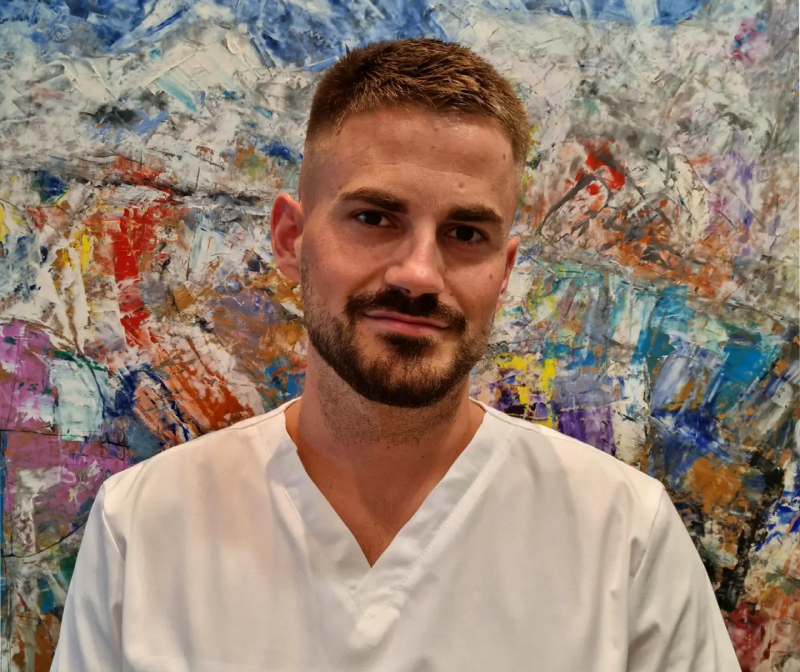 Bruno Ružević
Student of the 6th year of dental medicine in Osijek. He shows the greatest interest in the field of oral surgery, and in his free time he likes to enjoy nature, good food and pleasant conversations.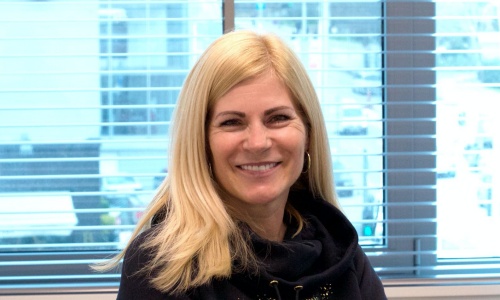 Dr. Niki Ruzevic
Niki Ružević, MD born in Split, graduated in 1982 from the Faculty of Dentistry, University of Belgrade as the best student of his generation, with the praise of the Dean as the first in his generation. Until 1987 he worked at the Hvar Health Center in Jelsa, where he organized a dental service for the entire island of Hvar. In 1987 he opened the first private practice on the Dalmatian islands in ex-Yugoslavia in Jelsa and already then, as a forerunner of dental tourism, he worked with foreign patients from England, Italy, Germany and Austria throughout the year, organizing dental services at the highest possible level. In 1993 he moved his office to Split where he lives and works to this day. 40 years of rich experience, 35 years as the founder and owner of the first small practice and today one of the most recognizable Dental Centres in this area - Implant Dental Centre Ružević. As a polyvalent dentist, he opted for lifelong learning through experience that complemented both in the country and most of all in Europe and around the world by always choosing live Congresses and courses applying that knowledge and technology to his patients. With over 250 different Diplomas from all branches of dental medicine with many years of experience, since 1996 with a special emphasis on the field of surgical surgery and dental implantology, he has become one of the pioneers of dental implantology in Croatia. More than 20 years of experience in surgery and Implantology, he has worked with all the best Implant Systems, Ospol, Astra, Nobel, Bredent, Strauman, BTI, B&B, Neodent, MIS, etc. With more than 6,000 implants, he is one of the greatest experts in the profession and one of the most experienced dental diagnosticians - operators in Croatia, which gives his patients full confidence in the treatment plan and therapeutic rehabilitation at all times, and they can be confident in the outcome from start to finish. In 2014, he was among the first in Croatia to start inserting Implants with the help of a surgical template - a guide, without a scalpel, suturing, with finished temporary work within 36 hours with maximum rapid recovery. He was among the first to perform a double-sided All-On-4 with MIS MGUIDE templates (See details with photos in the Implantology section of our website). Niki Ružević also holds the title of Master for Implant Surgery Bredent Sky & Fast from the private institute IFZINürnberg, Germany. And IDC Ružević himself is recognized among patients as the Centre of Innovative Dental Technologies in Aesthetic Implantology, Dental Prosthetics, Microscopic Endodontics, Laser Therapy, Periodontal - Regenerative Surgery, Functional Diagnosis, Sedation and Aesthetic Corrections of Wrinkles and Facial Wrinkles and Cells. hyaluronic acid and Botox. In recent years, the main focus has been the digital approach to work, which is a great challenge and incentive for even more precise, high quality and faster procedures in all areas of dental medicine from the digital print, through planning and finishing work. It is absolutely the future, and we have already stepped into it, with knowledge and state-of-the-art technology, Intraoral scan MEDIT I-500 and I-700, Face scan and others, with the aim of speeding up work processes and creating top works in aesthetic prosthetics. Niki Ružević has always been ahead of his time both in terms of patient access and in terms of materials and technology. As an avant-garde in his profession, he constantly imposes new standards and new challenges on himself and his employees, never being satisfied with what he has achieved, and RESPECT FOR PROTOCOLS in all phases of work is his sanctuary. Trust and your own sense of security that you are at the right address are the most important factors in choosing IDC Ružević and Dr. Niki Ružević with his selected teams.
IDC Ružević is an innovative centre of dental implantology governed by the motto "Everything in one place". In many ways we stand out from similar institutions in Croatia and believe that we have gone the furthest in the field of X-ray 2D and 3D CBCT diagnostics, analysis, individual approach to each patient and the application of the most sophisticated methods, premium materials and state-of-the-art devices.
IDC Ružević is a licensed Centre in several domains with Certificates that guarantee the patient that they will be treated successfully and that their problems will be solved as in the best centres in the world, only on significantly more favourable financial terms.
40 years of experience in working with patients, more than 20 years of active work in implantology, a special approach to patients in dental tourism and a partner dental laboratory that monitors our efforts in everything.
DC Ružević offers the services of free examination, X-ray 2D imaging, analysis and diagnostics. We made this decision to raise awareness of the importance of oral hygiene and maintaining oral health, and to make it easier for a potential patient to gain insight into their condition and the therapy needed to achieve a high level of oral health. At the Centre, we are constantly educating ourselves and acquiring new knowledge and skills, thus upgrading our knowledge. We constantly follow trends in the world and implement everything we deem necessary in our work.
DIGITAL SMILE DESIGN
---
Always trying to modernize dental services, we constantly monitor trends and new technology and we have become a digital dental clinic.
Digital Smile Design (DSD) is a new way of approaching the patient that, with the help of state-of-the-art technology and digital diagnostic software, gives us the ability to create an accurate 3D digital image of your teeth (including a new jaw and face image) where the patient herself is a co-designer of her own new smile.
In a very short time, the patient can look at their own new smile with the final result before the treatment has even begun. And without any damage to his teeth, because nothing has been done on them until then.
ENJOY THE BEAUTIES OF CROATIA WITH A NEW SMILE
---
At the Ružević Implant Centre, we attach great importance to the satisfaction of our patients and do everything in our power to make your stay as pleasant as possible. In order to provide a complete and first-class service, we offer free accommodation to our patients and their families or escorts during the procedure in our Centre in Split. The apartments, located in a quiet neighborhood near the town centre, are fully functional and furnished (air conditioning, parking space, satellite TV, bed linen, kitchen appliances and utensils, mobile phone with prepaid card). It is extremely important to us that our patients feel at home. We offer organized free transportation from the airport, bus or train station to our apartments.